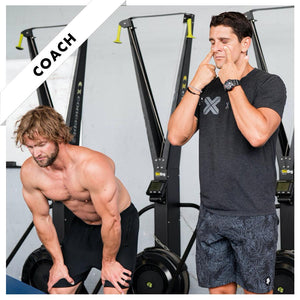 Stay active and renew your XPT Performance Breathing® Coach Certification. Your membership to all of the tools below is a benefit of your continued certification status which must be renewed every year for $129.
 XPT Coach Tools

Our new Coaches Portal

 to access the videos, research studies, and additional information on the Docebo learning platform. 

The XPT Coaches Network

on Facebook, an excellent forum to connect with the XPT Performance Staff, other coaches, ask questions, share resources, and receive notifications regarding upcoming opportunities to work with XPT events.

Access to the XPT Coach Manual viewable through a secure link. Your membership grants you continued access to the most recently updated manual.

Use of approved XPT logos, images, videos and registered trademarks to market your services

12 month complimentary access to the XPT Life mobile app
XPT Certified Performance Breathing® Coaches Have The Rights To:
Market that they are conducting official XPT Performance Breathing classes/sessions at a given location and date(s) under their own banner (word of mouth, social channels, individual website).
Use XPT approved logos, images, and videos.
Use XPT trademarked terminology to describe XPT Performance Breathing classes, workshops and training